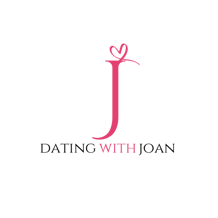 Unlock the Door to Love with "Attract Your Soulmate"
Are you ready to meet the one who's meant for you?
Welcome to a transformative experience designed for the woman who's ready to claim the love she deserves. The "Attract Your Soulmate" coaching package is more than just a session; it's the first step toward a future filled with passion, connection, and companionship.
Imagine ending the session feeling a renewed sense of hope and a clear vision of love. You'll uncover the hidden challenges that have been quietly sabotaging your ability to attract your soulmate. With newfound clarity, you'll break free from the patterns that have held you back.
You'll leave the session not just re-energized but equipped with practical tools and exercises to help you continue your journey. The workbooks will be your personal love maps, guiding you to a deeper understanding of yourself and how you relate to potential partners.
This isn't just about finding someone; it's about attracting the person who's been looking for you too.
"Attract Your Soulmate" is a catalyst for change.
It's for the woman who's ready to embrace her worth, set her standards high, and open her heart to the love she's always desired.
One Hour of Transformation: 3 x 60-minute private coaching session with me, where we'll dive deep into your unique journey and begin the work of aligning your heart, mind, and spirit with the love you deserve.
Five Tailored Workbook Exercises:
Rediscover Self: Reconnect with the woman you are, your strengths, and the beauty you possess inside and out.

Core Values Clarification: Unearth the values that are the compass of your soul and learn how to navigate the dating world with them as your guide.

Ideal Partner Visualization: Craft a clear and vivid picture of your soulmate, not just in looks but in spirit, values, and love language.

Masculine vs. Feminine Energy Assessment: Understand the dance of energies within you and how they shape your interactions and attractions.

Setting Boundaries: Learn the art of saying 'no' to what doesn't serve you, so you can say 'yes' to what does.
Your soulmate is out there, waiting for you to make the first move. Are you ready?
You might be thinking:
"I've tried everything, and nothing works."

"I don't have time for love."

"I'm not sure if I'm ready to invest in coaching."
Let's address these head-on:
Tried Everything? This isn't about trying; it's about transforming. The "Attract Your Soulmate" package is crafted from years of expertise and success stories. It's a new approach for a new outcome.

No Time for Love? This one-hour session is designed to fit into your busy schedule, providing you with the tools to make love a natural part of your life, without the overwhelm.

Investment Worries? At just $497, this package is a steal. It's an affordable way to sample coaching and see immediate results without committing to a long-term program.
The Results:
Clarity: No more guessing games. Know what you want and how to get it.

Confidence: Feel empowered to set standards that match your worth.

Connection: Open your heart to the kind of love that adds to your life, not complicates it.
This package is only available for a limited period. Why wait for love to find you when you can take the reins now?